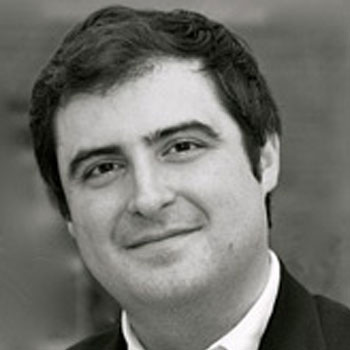 Daniel Lansberg-Rodriguez
Kellogg School of Management, Northwestern University, USA
BIOGRAPHY
Daniel Lansberg-Rodriguez is the Director for the Latin America region at Greenmantle LLC, a boutique macroeconomic, geopolitical intelligence, and risk advisory servicing some of the largest investment funds and family offices in the world. His teaching and research focus includes political risk, geopolitics, corruption, country branding, family enterprise in emerging markets, as well as institutional and constitutional development in Latin America.
Prior to coming to Illinois, he served as the division chief for entrepreneurial development at the Sucre Municipal Government in Caracas from 2009-2010 following local stints in the Venezuelan public and NGO sector. Other past work experience likewise includes Goldman Sachs, the Council on Foreign Relations, and the Chicago Council on Global Affairs.
Daniel frequently appears as an analyst international media he is a frequent guest on CNN, France24, NTN24, Al Jazeera, and NPR. He is a regular political columnist for the Venezuelan broadsheet El Nacional and a frequent contributor to Foreign Policy Magazine, the Financial Times, The Atlantic and the New York Times. He has also written for Forbes, the New Republic, the New Yorker, Harpers, the Washington Post, the Economist, Boston Review and the Los Angeles Review of Books (among others). His academic publications include articles in the UCLA Law Review and the Georgetown Journal of International Affairs among others. He has taught courses at Harvard University, and guest lectured at the University of Chicago Booth School of Business, New York University Stern School of Business, the United States Airforce Academy and IESA Business School in Caracas. He is an at-large fellow for the Comparative Constitutions Project.
Concurrent to his current private sector and academic roles, Daniel has been invited to brief various international governments and U.S. government agencies on his views including the U.S. State Department and the Intelligence Services. He has also served as an expert witness or consultant on legal cases involving political corruption and persecution, providing testimony before U.S. Federal, State, and Immigration courts. Daniel holds a B.A. cum laude from Carleton College, a J.D. from the University of Chicago, and an M.P.P. from Harvard University with a concentration in International Trade and Finance.